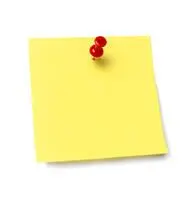 Cary Scott provides mentoring, training, and supervision to new professionals entering the field of professional counseling and graduate level students studying to become professional counselors. Graduate practicum students are not licensed through the State Board, however, they are closely supervised by their instructors and licensed professionals.
Currently Cary Scott is accepting new LPC Associates for supervision. If you are an LPC associate looking for an LPC supervisor contact Cary Scott by sending your resume and/or curriculum vitae to [email protected] and request an interview.
BHEC states applications for initial LPC and LPC-Associate (formerly Intern) license can only be submitted via the Online Licensing System. Paper applications are no longer accepted and will be returned if received.
For LPC Associates, follow the link, for the Texas Behavioral Health Executive Council, to apply for licensure and other related needs: https://www.bhec.texas.gov/texas-state-board-of-examiners-of-professional-counselors/index.html
Below is taken from the BHEC regarding the application of of associates.
Needed before Accessing the Online Licensing forms
Practicum Documentation Form – This form is completed by the appropriate faculty/administration member of your counseling program and returned to you for inclusion in your application.
Jurisprudence Examination Completion Certificate – You must take the Jurisprudence Exam prior to submitting your application for license. Please note, the exam must be completed no earlier than six months prior to submission of your application. Upon completion of the exam you will be issued a certificate.
Supervisory Agreement Form – This form is the agreement between you and your board approved supervisor. It must be completed by you and signed by both you and your supervisor. Both you and your supervisor will need to maintain a copy of this form for the duration of your supervision.
Additional Documents that must come in from 3rd Parties (cannot be uploaded with app):
NCE/NCMHCE Scores – If you took the NCE/NCMHCE outside of Texas, please contact NBCC to request a copy of your scores be sent to our office. If you need to schedule an exam, please contact NBCC as the state licensing board does not administer or schedule the exam. You may register at: https://www.nbcc.org/licensure/examregistration.
National Practitioner Data Bank (NPDB) self-query report – Please request a self-query from the NPDB. This will be mailed to you by the NPDB. You will need to mail us the unopened self-query. Information on NPDB self-query is found here.
Fingerprinting – Upon submission of your application you will be sent information on getting fingerprinted. The fingerprinting is done electronically and locations all over the country. There is a fee paid to the fingerprint facility. Typically, it takes approximately 15 minutes to complete the process of getting fingerprinted.
Official Transcripts – The board requires submission of official transcripts. These cannot be uploaded with your application. Instead, they must be submitted directly to the board. The board prefers electronic submission but will accept hardcopy transcripts.
Electronic transcripts should be emailed to: [email protected]
Hardcopy transcripts should be mailed to:
BHEC LPC Transcripts
333 Guadalupe
Tower 3, Suite 900
Austin, TX 78701
LPC-Associate Online Application
Once you have all the required documentation saved to your device, proceed to the Online Licensing System.